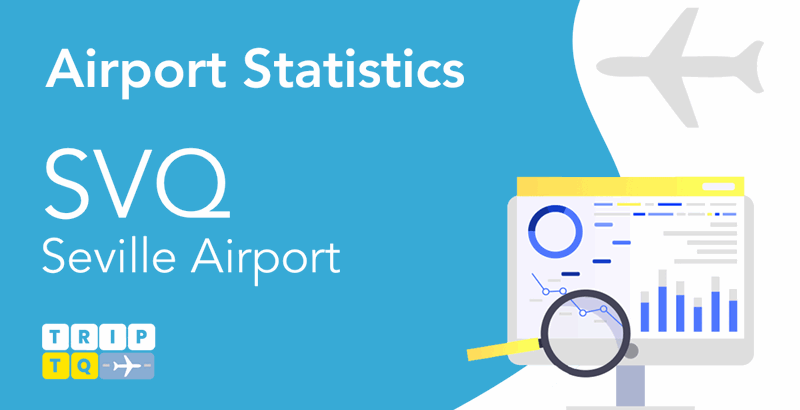 Seville Airport's Q3 2023 Soars with 15% Passenger Increase
Seville Airport's Q3 2023 saw a 15.39% surge in passenger numbers, outperforming Q3 2019 and indicating a strong rebound in travel demand. The airport's efficient operations and commitment to excellence contributed to this remarkable achievement, surpassing pre-pandemic levels.
Passenger Growth at Seville Airport Continues in Q3 2023
Seville International Airport (SVQ) has experienced a significant recovery in passenger numbers during Q3 of 2023, reflecting a positive rebound in air travel. Located in Seville, Spain, the airport's consistent increase in passenger traffic compared to the same quarter in the past four years indicates steady growth in domestic and international travel. As travel restrictions continue to ease and confidence in air travel is restored, the airport is expected to further expand in the coming months.
Passenger Volume - Q3 2019 to Q3 2023
Q3 2019: 1,947,574 passengers
Q3 2020: 619,983 passengers (-68.17% YoY change)
Q3 2021: 1,340,196 passengers (116.17% YoY change)
Q3 2022: 1,850,658 passengers (38.09% YoY change)
Q3 2023: 2,135,525 passengers (15.39% YoY change)
When comparing passenger statistics for the third quarter of 2023 to the same period in the previous year, there has been an encouraging 15.39% increase in passenger numbers. This upward trend signifies a positive trajectory in the recovery of air travel as the industry bounces back from the impacts of the global pandemic. Let's reflect on the passenger statistics for Q3 at Seville Airport in Spain when compared to the same quarter in the past four years:
Passenger Traffic - 2018 to 2022
Analyzing the comprehensive passenger statistics for Seville International Airport reveals substantial growth over the past few years:
2018: more than 6.38 million passengers.
2019: more than 7.54 million passengers (+18.25% change from previous year).
2020: more than 2.32 million passengers (-69.30% change from previous year).
2021: more than 3.44 million passengers (+48.74% change from previous year).
2022: more than 6.56 million passengers (+90.39% change from previous year).
Remarkably, in 2022, the airport experienced a remarkable upswing of 90.39% in passenger numbers compared to the preceding year. This phenomenal growth can be credited to the gradual relaxation of travel restrictions and the resumption of domestic and international flights.
Flight Statistics - September 2023
Seville Airport serves as a gateway to various destinations, both domestic and international. The top country destinations from the airport include Spain, France, the United Kingdom, Italy, and Portugal. These countries attract a significant number of travelers from Seville.
For international destinations, the most popular ones from Seville International Airport are London, Paris, Lisbon, Brussels, and Amsterdam. These cities offer a diverse range of attractions and business opportunities for travelers.
The destinations from Seville Airport for domestic travel are Barcelona, Palma Mallorca, Madrid, Bilbao, and Manises. These cities are major hubs within Spain and attract a large number of passengers for both business and leisure purposes.
The top carriers operating at Seville International Airport are Ryanair, Vueling, Transavia, Iberia Express, and Iberia Regional. These airlines provide various flight options for passengers traveling to various destinations.
Are you a travel publisher and would like this information for your site/blog/publication?
Contact us on this form to request Seville Airport Statistics (Statistics, data and infographics are available for a wide range of airports worldwide - please tell us your requirements using the form)
UNBEATABLE VALUE CAR RENTAL

FREE
Amendments,
FREE
Cancellations,
NO
card fees!

airport_shuttle Need Airport Transfers?
Useful Information about Seville Airport