Seville Airport Arrivals (SVQ)
Not all flights may be showing. If not available use search above to find your flight by airline, airport or flight number.
Origin
Airline
Flight no.
Scheduled
Est./Actual
Status
London (LGW)
easyJet
U26439
10:20
Scheduled
Eindhoven (EIN)
Transavia
HV5085
10:45
Scheduled
Barcelona (BCN)
Vueling
VY2212 expand_more(3)
10:50
Scheduled
Barcelona (BCN)
American Airlines
AA8852
10:50
Scheduled
Barcelona (BCN)
Iberia
IB5200
10:50
Scheduled
Barcelona (BCN)
Qatar Airways
QR3658
10:50
Scheduled
Las Palmas (LPA)
Vueling
VY3045 expand_more(1)
10:50
Scheduled
Las Palmas (LPA)
Iberia
IB5228
10:50
Scheduled
Lanzarote (ACE)
Vueling
VY3159 expand_more(1)
11:50
Scheduled
Lanzarote (ACE)
Iberia
IB5264
11:50
Scheduled
Tenerife (TFN)
Vueling
VY3255 expand_more(1)
12:00
Scheduled
Tenerife (TFN)
Iberia
IB5292
12:00
Scheduled
Pisa (PSA)
Ryanair
FR9341
12:25
Scheduled
Frankfurt (FRA)
Lufthansa
LH1140 expand_more(1)
12:25
Scheduled
Frankfurt (FRA)
Air Canada
AC9158
12:25
Scheduled
Munich (MUC)
Lufthansa
LH1822
12:25
Scheduled
Paris (CDG)
Vueling
VY8829 expand_more(1)
12:35
Scheduled
Paris (CDG)
Iberia
IB5730
12:35
Scheduled
Bilbao (BIO)
Volotea
V73528
12:40
Scheduled
Paris (ORY)
Transavia
TO4608
12:40
Scheduled
Manises (VLC)
Iberia Regional
YW2001
12:45
Scheduled
Madrid (MAD)
Iberia Express
IB3950 expand_more(6)
12:50
Scheduled
Madrid (MAD)
American Airlines
AA8747
12:50
Scheduled
Madrid (MAD)
Avianca
AV6090
12:50
Scheduled
Madrid (MAD)
British Airways
BA7190
12:50
Scheduled
Madrid (MAD)
Cathay Pacific
CX1892
12:50
Scheduled
Madrid (MAD)
Qatar Airways
QR6580
12:50
Scheduled
Madrid (MAD)
Vueling
VY5490
12:50
Scheduled
Santiago De Compostela (SCQ)
Ryanair
FR5270
01:00
Scheduled
Catania (CTA)
Ryanair
FR5349
01:15
Scheduled
Casablanca (CMN)
Royal Air Maroc Express
AT924
01:15
Scheduled
London (STN)
Ryanair
FR8361
01:15
Scheduled
Paris (ORY)
Transavia
TO4604
01:55
Scheduled
No flight arrivals were found at Seville Airport.
Flight Arrivals at Seville Airport
Seville Airport is located in the south of Spain and is Andalucía's second largest airport after Malaga. Seville Airport serves mainly the Seville region. Some 5.1 million passengers were handled by the airport in 2017 and additional European routes have made the airport even more attractive.
Seville Airport arrivals can find everything they need at the airport's main terminal building. Originally constructed in 1915, Seville Airport is very different today from the airport that began commercial flights in 1919. Arrivals at Seville Airport will find all the modern facilities holidaymakers and business travelers are used to in this millennium. A new control tower, a brand new terminal building and an extended apron were recently built to accommodate the increased passenger numbers at Seville Airport.
Among the major international airlines operating in and out of Seville Airport are low cost carriers Ryanair, Air Berlin, Iberia, SAS and Vueling Airlines among others. Arrivals at Seville Airport can choose from a multitude of destinations across Europe or head for their connecting domestic flights within Spain itself: flights to Alicante, Almeria, Barcelona or Bilbao are all possible. Arrivals at Seville Airport can also change their mind and hop across the border into Portugal for a short trip before returning to Spain for the main part of their holiday.
Getting to Seville city center and onward destinations from Seville Airport is easy, since the airport has excellent road connections via the A4 motorway. The route connects the city of Seville with Madrid and Seville Airport with the rest of Andalucia. Bus services operate every 30 minutes from the center of Seville, Santa Justa railway station and Puerta de Jerez to Seville Airport. You should allow 40 minutes for the bus journey to arrive in plenty of time to go through check-in, security and passport control before boarding your flight home.
The airport is also served by several major car hire companies and Seville Airport arrivals can choose their hire car, make their booking at the car rental counters of Avis, Auriga Crown, Europcar, Hertz or National and head Seville city center or onward destinations in the region, once they have paid and picked up their car keys.
If you have time to spare upon your arrival at Seville Airport, why not look into one of the seven retail outlets in the terminal building? The shops are open from early in the morning and to 21.30 pm at night.
The information stand provides tourist information to arrivals at Seville Airport and assists passengers who have misplaced their baggage. Seville Airport was designed as a barrier free airport; however, should anyone with mobility issues arriving at the airport experience problems, he or she should contact the information desk to obtain assistance.
Arrivals at Seville Airport will find several banking services to choose from for currency exchange and ready cash to pay for the taxi or bus. There are cafes and restaurants to while away the time before the bus arrives.
Seville Airport arrivals have 8 airport hotels nearby, where they can find overnight accommodation, and this is particularly handy for passengers arriving very early or very late in the day as onward travel to destinations beyond Seville city center may not be available at that time of the day.
Seville Airport's new terminal building offers modern and convenient services to arrivals. Parents with infants will find baby changing facilities, while four heart rescue facilities cater for passengers with health problems. A general first aid center takes cares of any little accidents that might have occurred while traversing the airport concourse upon arrival.
For further information about arrivals at Seville Airport please visit the official site at www.aena-aeropuertos.es/csee/Satellite/Aeropuerto-Sevilla/en
Was your flight delayed or cancelled?
You may be eligible to receive up to 600 EUR compensation per person in your party..
Claim Now!
Beat the Queues
Don't stand sweating for 45 mins waiting for Security. Get a fast track and get through in 5 mins or less.
Book now
Lounge like a VIP
Avoid the crowds. Get discounted access to the VIP airport lounge. Its not as expensive as you may think.
Book now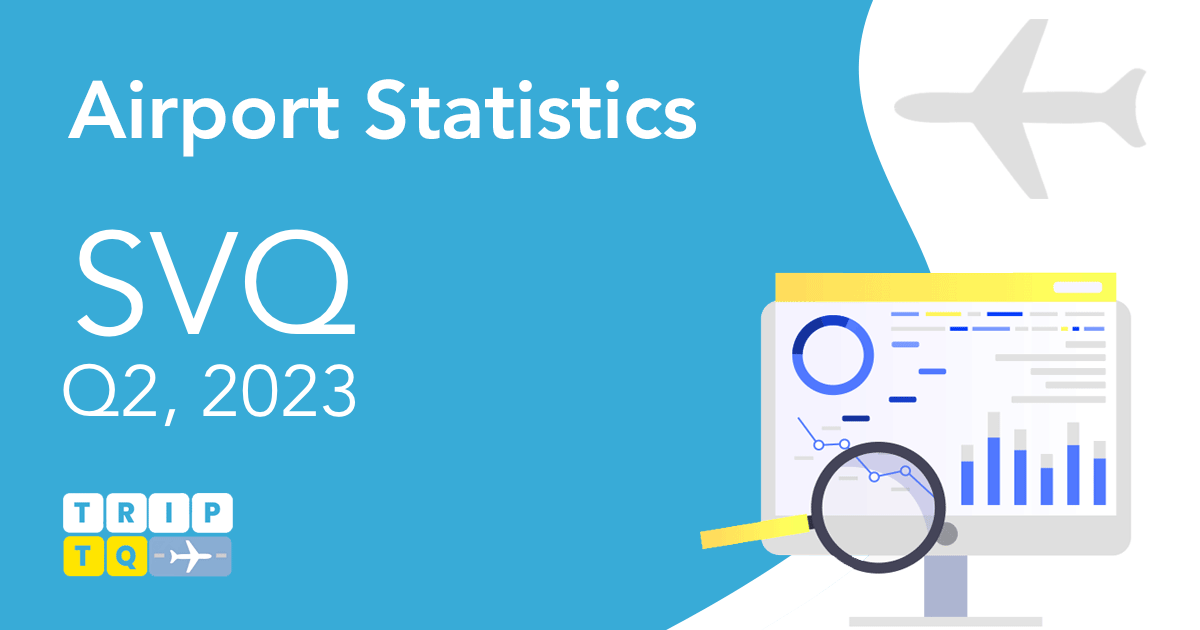 Seville Airport Q2 passenger numbers surged 13% compared to 2022 and a noteworthy relative gain of approximately 3% on pre-pandemic figures from 2019.