Bus Transfers To and From Seville Airport



Buses from Seville Airport with Bus Routes and Times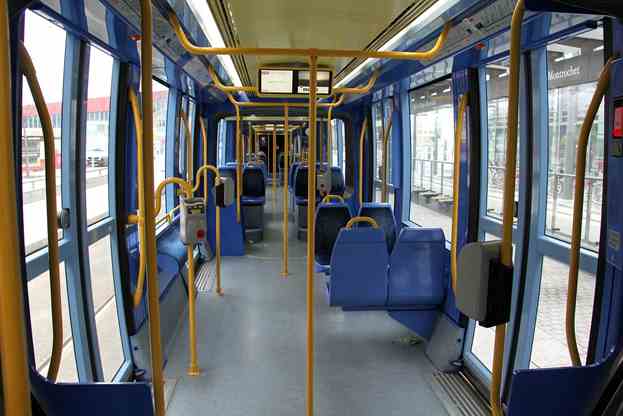 Seville Airport has excellent road connections to the capital and other major cities. The A4 motorway connects the airport with Seville city and also has a connection to the ring road that leads visitors and local drivers to Madrid. Busses from Seville Airport take only a short time to arrive at your hotel in the city center.
For some time Seville Airport was aiming more at domestic air travel, but now it has started to branch out internationally with more airlines offering flights to destinations in Europe. Airlines operating out of Seville Airport are for example Air Berlin, SAS, Brussels Airlines, Iberia, Air Europa, Ryanair, Royal Air Maroc, TAP Portugal and XL Airways France to name but a few.
Taxis are available just outside the main terminal building. Travelling time from Seville Airport to the city center is just 15 minutes and the journey will cost approximately €15 to €22, depending on the time of day one travels.
For a cheaper way of getting to your hotel or business venue, there are regular Seville Airport buses operating between the airport and the city center. The half hourly service runs between 06.15am and 23.00pm daily. Seville Airport buses take about 20 to 30 minutes to arrive in the city center, depending on how many stops they need to make along the way. The cost for an adult travelling on a single bus journey is €2.40.
Buses from Seville Airport stop at the main train station and various locations throughout the city. A return ticket will cost €4.20 and it is only valid on the day of travel. A rechargeable travel card is also available for the cost of €2.00, should you wish to continue using the bus during your stay in Seville.
You can find their time table at http://tussam.es/index.php?id=432 and can look up the available bus stops at gospain.about.com/od/seville/a/seville_station.htm
Seville has many attractions to offer, and if you are planning to see a fair bit of Andalucia, it is worth considering hiring a car for a few days, so not to miss out on the many attractions in the region. Seville is a welcoming, friendly city and many parts are pedestrianized for the best access to shopping, leisure facilities, restaurants, nightclubs and bars.
The Guadalquivir River traverses the city. Historic Seville charms with winding lanes, secret court yards, romantic gardens, wide plazas and ancient streets lined by historic monuments spanning several centuries. From Santa Justa train station you can easily explore Andalusia's other cities and towns or travel across Spain in comfort and style. The airport bus also stop at the train station.
Day trips into the foothills of the Sierra Morena in the north or the Sierra sur mountains in the south are also popular leisure time pursuits. There are many paths and safe hiking trails provided for hikers and mountain bikers to enjoy.
The Guadalquivir River has not only provided the Seville region with fertile agricultural lands but has also given it a waterway that stretches from the sea for more than 70 kilometers inland to the city of Seville.
With a rented car you can explore the historic towns and cities that lie along the banks of the river, although some journeys are possible by coach.
It is an unforgettable trip into Spain's rich heritage, with architecture that displays Arab and Jewish influences alongside traditional Spanish architecture.