Taxi Transfers To and From Seville Airport
Find Unbeatable Value Taxi Transfers


Seville Airport Taxis - Fares, Distances and Where to Find Them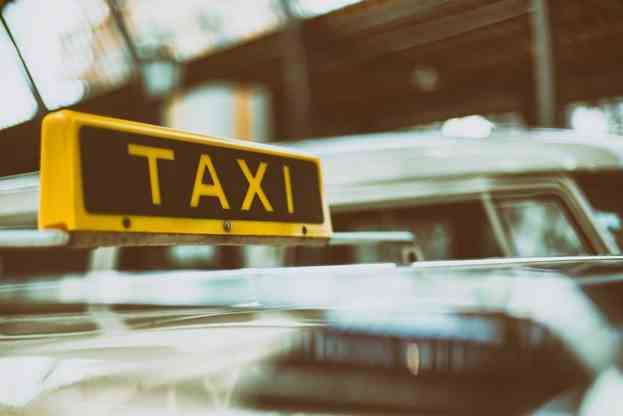 Taxis Seville Airport are waiting just outside the main terminal building. Travelling time from Seville Airport to the city center is just 15 minutes and the trip will cost around €15 to €22, depending on the time of day you travel. It is best to negotiate the fee prior to commencing the journey, so neither side has reasons to regret the deal afterwards.
For a cost effective way of reaching your hotel or business venue in the city center, there are regular Seville Airport buses operating between the airport and the city center. The half hourly service operates between 06.15am and 23.00 pm every day. Seville Airport buses take approximately 20 to 30 minutes to reach the city center, depending on how often they need to stop along the way. The cost for an adult travelling on a single bus journey is €2.40.
Located in southern Spain, Seville Airport can be found just ten kilometers north-east of the capital city Seville. The airport is locally known as San Pablo Airport.
The airport's stunning design draws on Spain's turbulent heritage and displays three cultural influences: Spain's Arab connections, its major agricultural produce derived from orange tree plantations and the Royal palace, an homage to the Kings of Spain. Visitors to the airport are reminded of an orange grove when they first see the terminal.
In the past Seville Airport was aiming to provide mainly domestic air travel, but now it has started to have more airlines offering flights to destinations in Europe. Airlines serving Seville Airport are for example SAS, Brussels Airlines, Iberia, Air Berlin, TAP Portugal, Air Europa, Ryanair, Royal Air Maroc and XL Airways France to name but a few.
Seville Airport has great road connections to the capital and other major cities across Spain. The A4 motorway connects the airport with Seville city center and provides a connection to the ring road that leads to Madrid. Seville Airport taxis take only a short time to arrive at hotels in the city center or to take you to the train station for onward travel by rail.
Car hire can easily be arranged at Seville Airport. The car hire desks for several major car hire companies can be found on the ground floor of the main terminal. Here passengers can make bookings or pick up their pre-booked vehicles from Auriga Crown Car Hire, Avis, Europcar, Hertz and National Atesa; for contact details, please see our car hire pages.
Seville has a multitude of attractions to offer, and if you are planning to see much of Andalucia, it is worth hiring a car for a few days. The capital Seville is a welcoming, friendly city where many parts are pedestrianized to provide perfect access to shopping, cafes, leisure facilities, restaurants, nightclubs and bars. Don't forget to ask if Seville Airport taxis also provide drivers in the city center, who might return you safely to your hotel after you've sampled Seville's nightlife!
The Guadalquivir River traverses Seville and a walk by the river on a hot day provides welcome relief with a cool breeze. Historic Seville charms with romantic lanes seemingly leading to nowhere in particular, hidden court yards, urban green spaces, picturesque plazas and ancient streets which are lined on either side by historic monuments spanning several centuries of Spain's heritage.
From Santa Justa train station travelers can easily arrange onward travel to Andalucía's other cities and towns or travel across Spain to see other regions. Your taxi driver will drop you off at the station, if you're planning to travel further by rail.
Day trips into the foothills of the Sierra Morena in the north or the Sierra sur mountains in the south are a great way to stay fit during your holiday – Andalucía has rather a lot of wonderful culinary delights to offer that are perfect for the palate but perhaps less so for the waistline.
There are many hiking paths and safe cyclists trails criss-crossing the foothills and mountains of the Seville region and you can ask at the official tourist office for maps catering for hikers and mountain bikers. Don't forget to ask your car rental provider for a bike or luggage rack at the time of booking!
With a rented car you can explore the historic towns and cities that lie along the banks of the Guadalquivir River, stretching from the sea for more than 70 kilometers inland to the capital city of Seville.
You will discover that it is an unforgettable trip into Spain's rich past, with architecture that shows Arab and Jewish influences among the traditional Spanish flair for design.
Taxi fares to & from Seville Airport (SVQ)
Taxi Transfer Customer Reviews
Available Transfer Options